Sandrine Sarroche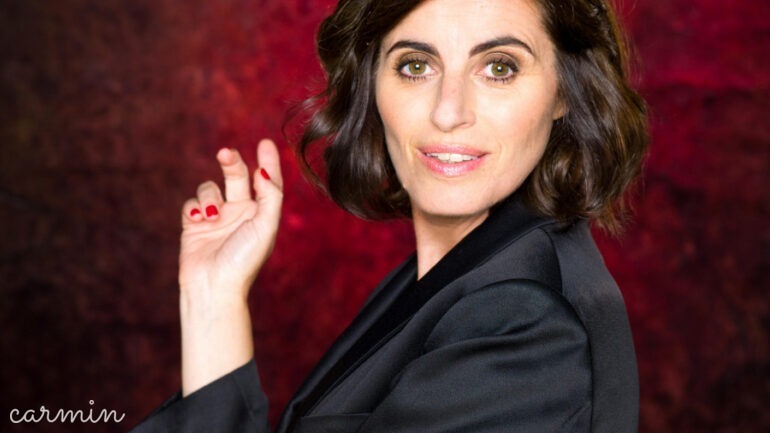 Sandrine Sarroche, the humorist with a strong character
It is through her life as a woman, a wife, a mother, an artist and also her memories of a young provincial student, who landed in Paris with no family or network, that Sandrine Sarroche offers a one woman show that is offbeat and that questions our values and principles of everyday life.
After studying in hypokhâgne and then in law, Sandrine Sarroche obtained a lawyer's diploma. She began a career as a lawyer at the Commission nationale de l'informatique et des libertés (CNIL), which she ended in 2000 to concentrate on the stage.
She created several one-woman-shows: I am Ségolène in 2007, then Our friends the pipoles in 2009, as well as private shows for various companies.
Off stage, she has arole as a comedy columnist on the show Zemmour et Naulleau on Paris Première. Since 2019, she has joined the team of Stéphane Bern for his radio show on RTL À la bonne heure with the column Balance ton portrait.
Toulon's tenderly mocks the foibles of our times while giving us a pleasant moment. A poignant message about our society and our worldly habits that questions our vision of the world.
Funny, powerful, bleeding, but always tender, discover this offbeat and talented comedian for your team-building events.
Paris