Fluctuart
Dancing parties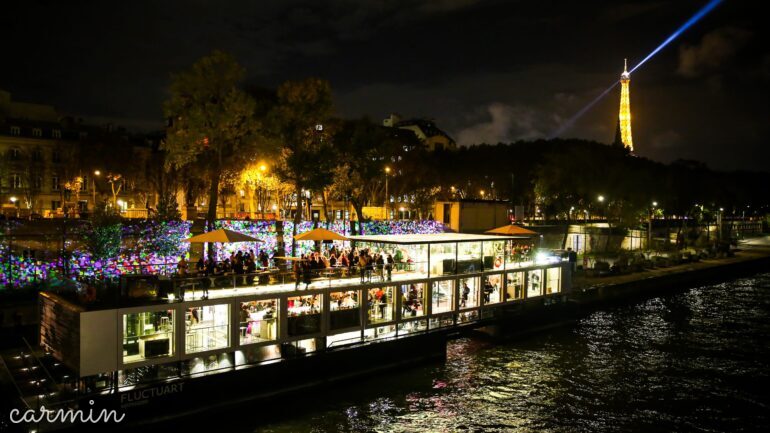 Fluctuart, the urban centre that hosts your events.
Creative, committed, flexible and innovative, Fluctuart is the first urban art centre in the heart of Paris, at the foot of the Invalides bridge, on the left bank.
Fluctuart offers different formulas to host all your events: product launches, cocktail parties, seminars, dinners or private parties in an exceptional setting inhabited by the greatest international urban artists.
The architecture of this venue is industrial and modular with its stainless steel ceiling and mobile panels.
Visible from the outside, these large curtains show a different picture of the building as events unfold.
With its large openings at the ends, the space is oriented towards the longitudinal perspectives and the chain of bridges of Paris.
Its architectural treatment is rich: it reveals a new image of the building.
Its architectural treatment is rich: it reveals variations in levels, paths, and an interior platform. It houses a workshop, an exhibition space and offices.
Fluctuart - Centre d'art urbain, port du Gros Caillou, Paris, France