Blindest with voice recognition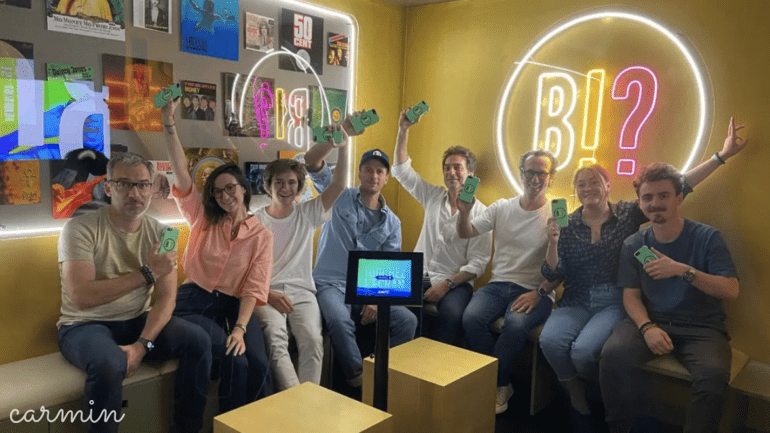 The 1st musical sport for your events!
Discover the blind test of the future made up of a case containing 1 iPad and 20 iPhones, this musical game is 100% autonomous and does not require wifi and can therefore be installed anywhere!
Play as solo or team: each player gets a game iPhone whose vocal recognition detects the correct answers at a hundredth of a second: so who will be the fastest speed? The playlist and the level of play are controlled by an iPad.
In groups of 2 to 20 people, play rounds of 15 songs and try to guess the performers. In tournament mode or in single rounds, challenge your teams and collaborators with the 1st musical sport.